Diaper Disposal Bags And Dispensers
Crown Products Corporations is proud to inform you that we offer the absolute best when it comes to diaper disposal products. Specializing in diaper disposal bags and diaper disposal bag dispensers, we offer distributors the best.

All of our diaper disposal products, affectionately titled Poopy Doo, are crafted by us, and we only use the most durable, aesthetically pleasing, and functional materials to make products your customers will love.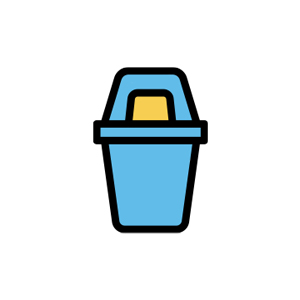 Poopy Doo Diaper Disposal Bag Dispensers:

---
Are durable and reliable

Are easy to clean

Are easy to install

Include Poopy Doo Diaper Disposal Bags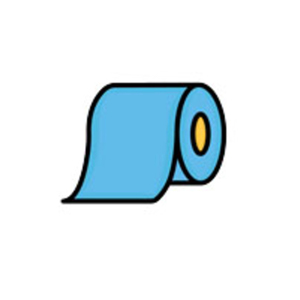 Poopy Doo Diaper
Disposal Bags:

---
Are leak-proof and durable

Are powder scented, containing diaper smell

Can be used on the go or in a Poopy Doo Diaper Disposal Bag Dispenser
When it comes to diaper disposal products, your customers are looking for equipment that can do its duty — effectively dispose of their baby's dooty. At Crown Products Corporation, we began to notice that diaper disposal products weren't sufficiently containing diaper smells, and that they were difficult to access — especially in public restrooms.
That's why we created a line of diaper disposable products that are leak-proof, don't let out odors, and are easy to use. Then, we started working with distributors so our effective products can reach all the people who need them.
Let's take a look at the diaper disposal products we offer.
Poopy Doo Diaper Disposal Bag Dispensers
We're happy to create diaper disposal bag dispensers for both residential homes and commercial facilities that are easily installed, easy to stock with replacement bags, and extremely durable. We offer a few variations of our Poopy Doo Diaper Disposal Bag Dispensers, to ensure that your customers have the products they're looking for.
Perfect for any home diaper changing station, our Poopy Doo Baby Poo Baby Bag Home Dispenser makes it easy to grab a smell-proof and leak-proof bag when you need to throw a dirty diaper away. This dispenser can be mounted to a wall (we include the hardware to do so) or placed on a diaper changing caddy or other nearby surface. When you're out of bags it's easy to install a replacement roll, and to get you started this dispenser comes with a roll of 100 diaper disposal bags.
Whether you're interested in becoming a distributor or you need to restock on this product, please contact us today!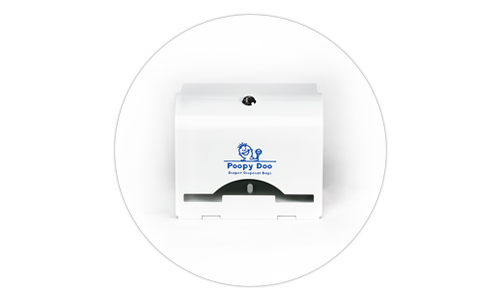 This is the small capacity version of our commercial Diaper Disposal Bag Dispenser. This model locks, keeping diaper disposal bags secure. In addition to keeping bags secure, the unit is designed and includes the equipment to be mounted to a wall, keeping it secure and available.
It's perfect for public restrooms in a variety of settings, as it's accessible. Plus, it contains rolls of 200 bags, keeping your customers stocked for a good number of patrons. While we include a roll of bags with this dispenser, we also sell refill diaper disposal bag rolls.
If you have questions about becoming a distributor or restocking your inventory, please contact us today.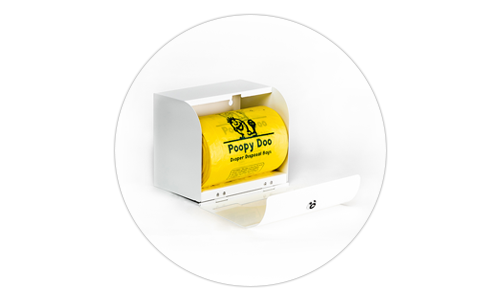 If your customers need a commercial diaper disposal bag dispenser that has a larger capacity to accommodate their diaper disposal needs, we offer a larger iteration of our commercial diaper disposal bag dispenser.
Where most of its features are identical to that of the smaller capacity version we mentioned above — this diaper disposal bag dispenser locks, mounts to the wall, and is easily accessible to patrons — it can hold double the amount of diaper disposal bags.
Instead of holding 200 bags, this model can hold 400 bag rolls. We include a roll of 400 bags with each model, and offer replacement bags as well.
Poopy Doo Diaper Disposal Bags

While we mentioned our replacement bags above, we wanted to take a moment to discuss the Diaper Disposal Bags that we create and offer to distributors. These bags are insanely durable, won't leak, and smell of baby powder. This results in a superior product that effectively contains diapers and diaper smell, making disposal simple and sanitary.
We offer rolls of replacement bags for the home dispenser we discussed above, and we offer 100 count, 200 count, and 400 count diaper disposal bag rolls for our commercial offerings.
Follow the links to learn more about the products and contact us to become a distributor or restock your inventory.
The Best In Waste Disposal And Sanitation Products — Crown Products Corporation
At Crown Products Corporation, we're proud to say that we craft the best in diaper disposal bags and bag dispensers. To reiterate, all of our products are durable, effective at their jobs, and easy to use, and that's how we create all of our products. In fact, we manufacture our own products to ensure that we can keep quality up and prices down.
We're unique in that we exclusively sell our products to distributors. If you're here as a consumer, we're sorry to let you down. That said, we make it easy to find the distributors closest to you. If you're searching for a distributor where you can purchase Crown Products, simply go to the page of the product you're looking for and follow the instructions to find your distributor.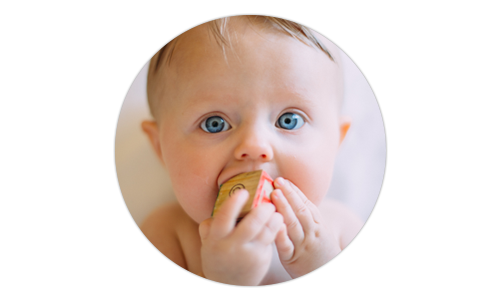 If you're a business that's interested in becoming a distributor of our products, just follow this link to fill out our application form. We simply need to know basic information about your business and where you'd like to distribute our products.
Thank you for taking the time to learn a bit about our products. Hopefully, this has served you well and introduced you to the incredible waste disposal equipment we make. If you have any questions that still remain, simply contact us. We'll be happy to talk with you and ensure that your questions are answered.