Pet Waste Stations by Crown Products
Crown Products "Pet Waste Stations": Crown Products is your solution to keeping dog-friendly areas free from pet waste. Our Pet Waste Stations are built to withstand rigorous use and can handle extreme weather.
Our Pet Waste Stations offer a more easy solution for dog waste cleanup.
The All-In-One Pet Waste Station Solution! Enjoy maximum storage at a minimum price!! The locking header dispenser is made from durable, rustproof, powder-coated steel construction that lasts for years! It holds up to 600 of our single pull dog waste bags that are flat packed and dispenses one bag at a time for longer refill intervals! An integrated sign with "Please Clean Up After Your Dog" is screen-printed directly on the dispenser. Encourage everyone to clean up after their pets and keep public spaces clean and smelling fresh with our Regal Pet Waste Station!
Increase curb appeal and let future residents know the benefits of your property with a Crown Products Pet Waste Station!
Pet Waste Stations and Disposal Systems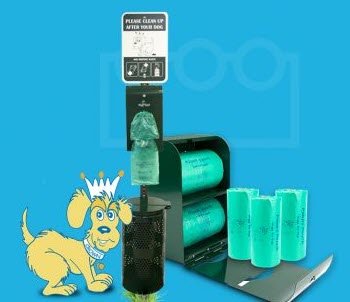 Comparing Our Pet Waste Stations
Pet Waste Stations From Crown Products Online
Durable, Affordable. Powder Coated And Field-Tested! Crown Products pet waste stations are the best choice for commercial applications. Aluminum, rust-free materials, and solid, durable construction.