Everything You Need In A Gym Wipe and More...
When it comes to keeping your gym clean and bacteria-free our surface disinfecting and sanitizing gym wipes contain a disinfectant to help stop the spread of bacteria, fungi, and viruses. Designed to sanitize and deodorize hard, non-porous surfaces our performance Gym Wipes with antibacterial formula quickly sanitize gym equipment surfaces after use.
Ensure good hygiene in every situation by keeping disinfecting wipes within easy reach. Our Wipe-a-Way facility gym wipes from Crown Products will make a perfect companion in your effort of keeping your equipment, and overall facility healthy, clean, and germ-free!
Your members as well as your staff will thank you.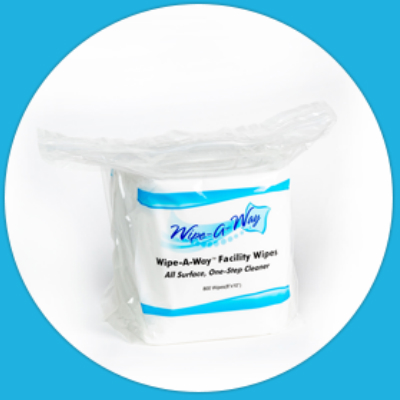 Wipe-a-Way Disinfecting gym wipes are the perfect go-to for disinfecting gym equipment, doorknobs, cabinet pulls, appliance handles, phones, desks etc. Also for Schools, Restaurants, and Offices Wipe-a-Way disposable Disinfecting wipes can sanitize most keyboards, remotes, game controllers, and most any general public equipment.
Wipe-A-Way All Surface Facility Sanitizing Wipes – Refill Pack – 2 Rolls Of 800 Sheets
https://crownproductsonline.com/shop/Wipe-A-Way Sanitizing Gym Wipes are designed to clean and deodorize all surfaces and help minimize the work involved in maintaining a healthy facility. Unlike spray bottles, the pre-moistened scented wipes eliminate exposure to airborne chemicals and prevent the build-up from overspray. These wipes are the perfect way to fight germs, sweat, odor, spills, dirt, and grime. 800 wipes (8″ x 10″ sheet) per roll with light rainforest scent. Packages two rolls per case, 1,600 total wipes. For use with Wipe-A-Way wall and floor dispensers (part # WA-FAC-DISP and part # WA-FAC-SS)
Click Here For Product MSDS
SKU: WA-WIPES-800
Categories: Facility Wipes, Surface Cleaners, Sanitizing Wipes, Sanitation Wipes, Gym Wipes, Wipe-A-Way, Crown Products
Tag: Wipe-A-Way
Wipe-A-Way Gym Wipes...Sanitize Your Entire Gym With Crown Products!
Looking for the perfect compliment for your Wipe-A-Way Gym Wipes?
Wipe-A-Way Stainless Steel Floor Stand Dispenser
Help keep your fitness center clean and minimize the spread of germs with our gym wipes dispenser and wipe receptacle. The Wipe-A-Way Stainless Steel Wipe Stand is an attractive and durable stand for dispensing wipes that features a center-pull wipe dispenser on top, making it easy to grab wipes with just one hand.