Best Snack Foods to Feed Your Dog
As humans, we are conscious about the calories and ingredients listed on the foods we eat. We go to great lengths to discover the truth about what's really in our food because we care about what goes into our body. We only want the best of the best to grace our stomach lining. The same goes for our dog's food.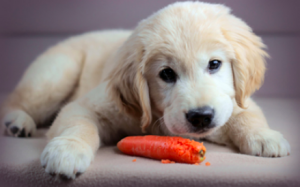 However, like human food, dog food and treats can be tricky. They can have a variety of hidden ingredients. The label could state it has 70-percent protein, 20-percent fat, and 10-percent fiber, but we don't test dog food, and we certainly don't taste dog food, so is there an accurate way to know? It's impossible to know what precisely goes into your pet's food due to the manufacturing process. Most pet food companies conceal where they are obtaining their ingredients. It's not unusual for the raw materials used in pet foods to be bought in bulk from an unrestricted market. If you want to be sure that your furry friend is nourishing themselves correctly, here's a list of ingredients that are good for humans and safe for dogs, too.
Carrots

Carrots provide enough nutrients to promote a healthy immune system, digestive system, and vision thanks to Beta-carotene. Beta-carotene is a precursor to vitamin A, which is an essential nutrient for healthy skin, mucous membranes, and hair. Carrots are also an excellent source of fiber, and they are delicious, too!
Blueberries

Blueberries are considered superfruit because they are loaded with powerful antioxidants used to combat free radicals. They are chock full of additional nutrients like fiber, folate, vitamin C, vitamin B6 and phytonutrients needed to support a healthy heart. It's a tasty, sweet treat you won't feel guilty your dog is eating.
Cranberries

Like blueberries, cranberries contain potent antioxidants that are beneficial for urinary tract health.
Ground Flaxseed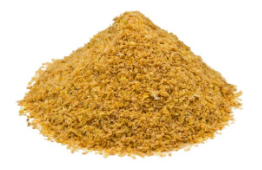 Ground flaxseed promotes heart-healthy effects as it contains Omega-3 essential fatty acids. It's perfect for nourishing your dog's skin and coat. It's essential that you use ground flaxseed as both humans and dogs can only absorb the essential nutrients when it's ground up.
Barley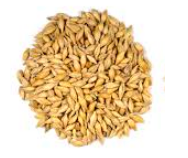 If your dog suffers from diabetes, barley is a great treat to feed your dog. It's considered an SDS – slowly digestible starch. It not only curbs hunger and provides fiber, but it also maintains blood sugar levels.
Quinoa

Quinoa is the superfood of the grain world. It's a nutritional powerhouse that contains a lot of protein, fibers, vitamins, and minerals. It's also gluten-free and contains all nine essential amino acids needed in an overall healthy lifestyle.
Oats

Oats are responsible for curbing inflammation, irritation, and itching due to a natural chemical compound found in their make-up called avenanthramides. It also has hearty-healthy antioxidants.
Every dog is different. Before changing their dog food and treats, it's important to discuss their dietary restrictions and needs with your veterinarian. Take time and do your research to ensure your dog is eating wholesome ingredients that support each dog's unique nutritional needs. Happy feeding!